Joel Embiid Praises Sixers For Paying Staff, Donates $500k To COVID-19 Relief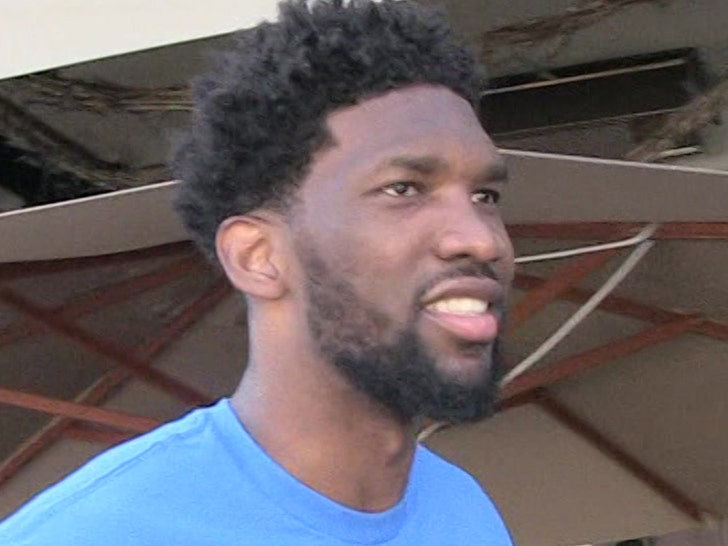 Breaking News
12:05 PM PT — Embiid is applauding his team for doing the right thing and paying the staffers … saying, "In these trying times, I'm proud of the Sixers organization for reversing course and 'doing a 180.'"
"Let's focus on beating this Coronavirus now. Let's be responsible and Trust the Process!!"
11:04 AM PT — 76ers owner Josh Harris is realizing how bad of an idea it was to cut staff salaries during the coronavirus suspension … saying, "After listening to our staff and players, it's clear that was the wrong decision."
"We have reversed it and will be paying these employees their full salaries."
"To our staff and fans, I apologize for getting this wrong."
NBA superstar Joel Embiid is gunning to help those in need "do a 180" during the coronavirus pandemic … donating HALF A MILLION DOLLARS to medical relief.
But, the 76ers center isn't stopping there — the 26-year-old is vowing to financially support team staffers who have been asked to take a pay cut during the NBA suspension.
As Adrian Wojnarowski reported Tuesday morning … 76ers employees who make more than $50k a year are being required to accept a 20% salary reduction … and the remaining staffers have been asked to voluntarily take the cut.
The amount Embiid will shell out for his fellow Sixers employees will depend on how many will need financial support during the league's hiatus.
Embiid joins fellow NBA superstars like Kevin Love, Zion Williamson and Giannis Antetokounmpo who have vowed to support arena and team staffers during the coronavirus suspension.
Originally published — 9:28 AM PT