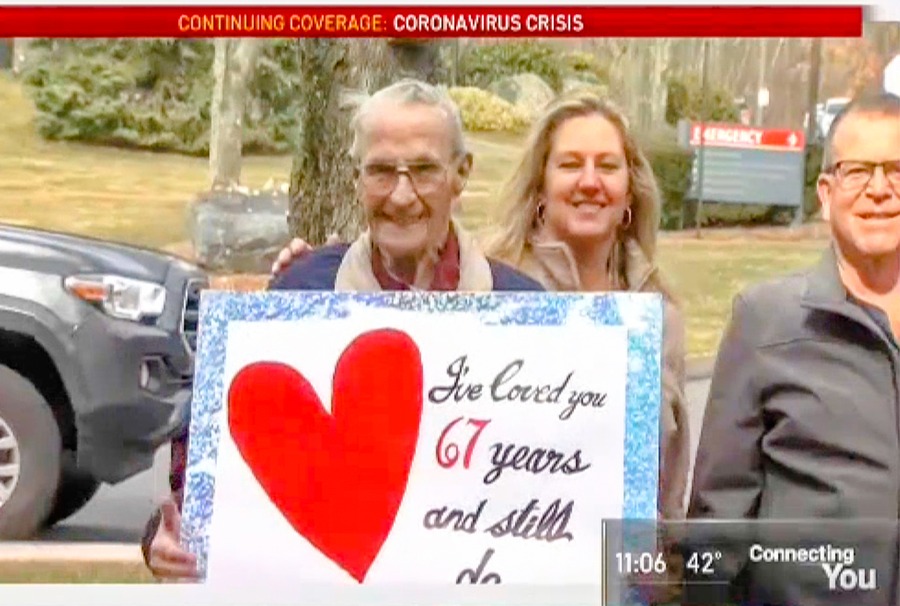 NBC Connecticut
Real-Life Notebook

A man named Bob in Vernon, Connecticut made headlines (and hearts swoon) when he celebrated his 67th wedding anniversary by holding a sign outside of his wife's nursing home after the couple was not allowed to see each other due to the safety precautions being taken amid the Coronavirus pandemic.
Refusing not to celebrate or see his wife Nancy, Bob help up a sign that read: "I've loved you 67 years and still do. Happy Anniversary." Nancy responded by blowing kisses and waving to her beloved.
"It makes me feel bad because I want her down with me and I know she can't be," Bob told NBC Connecticut, with their daughter adding this is the first anniversary they've spent physically apart.