Dominic Cummings: What did he do during lockdown?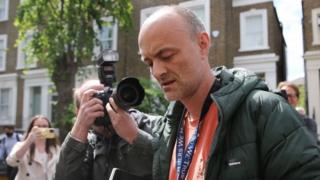 UK Prime Minister Boris Johnson has given his full backing to his most senior adviser, Dominic Cummings, after he was accused of breaking lockdown rules.
Mr Johnson said Mr Cummings acted "responsibly, legally and with integrity" and that he acted "with the overwhelming aim of stopping the spread of this virus".
What are the claims?
The Guardian and the Mirror reported the PM's chief aide drove 260 miles from his London home to his parents' estate in County Durham at the height of restrictions in March.
Further allegations in the Observer and Sunday Mirror said the former Vote Leave boss did not stay indoors while in Durham, and also, that he made another trip there after returning to London in April.
What are the key dates?
23 March: The prime minister tells the UK public they "must stay at home". People are warned not to meet friends or family members they do not live with. Those with symptoms had already been told to self-isolate
27 March: Mr Cummings is seen leaving No 10 Downing Street
30 March: No 10 says Mr Cummings is self-isolating with coronavirus symptoms
31 March: Police in Durham are "made aware of reports that an individual had travelled from London to Durham and was present at an address in the city". Officers "made contact with the owners of that address". It is understood Mr Cummings travelled there between 27 and 31 March
12 April: Mr Cummings visited Barnard Castle, 30 miles from his parents' home in Durham, according to The Observer and Mirror newspapers. On Sunday, the prime minister said he was assured Mr Cummings behaved responsibly and legally either side of his 14-day self-isolation in Durham
14 April: Mr Cummings was photographed at Downing Street for the first time since 27 March
19 April: Five days after being in London, Mr Cummings was seen again in Durham by an unnamed witness, The Observer and Mirror reported on Sunday. Downing Street says this is "false"
What has Mr Cummings said?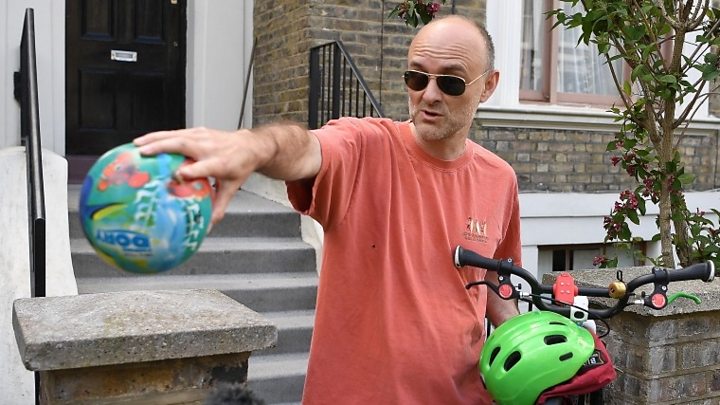 Speaking to reporters outside his home in London on Saturday morning, he said he had done the "right thing" by travelling with his wife and young son to be near relatives when she developed Covid-19 symptoms at the end of March.
When asked whether his trip to Durham "looked good", he said: "Who cares about good looks? It's a question of doing the right thing. It's not about what you guys think."
Asked whether he would reconsider his position, he said: "Obviously not."
What has Boris Johnson said?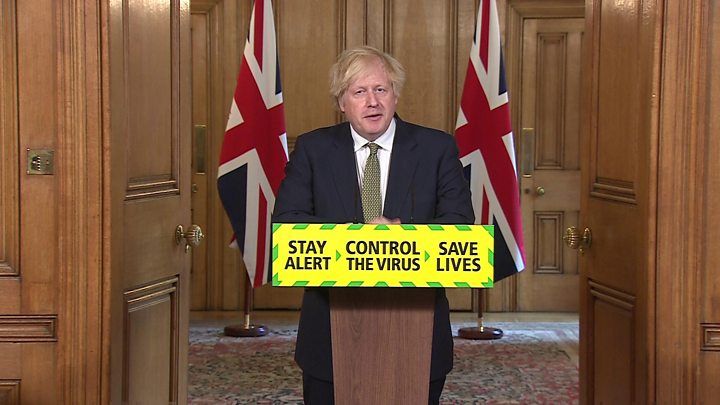 "I've had extensive face-to-face conversations with Dominic Cummings and I've concluded that in travelling to find the right kind of childcare at the moment when he and his wife were about to be incapacitated by coronavirus – and when he had no alternative – I think he followed the instincts of every father and every parent, and I do not mark him down for that," Mr Johnson told the daily Downing Street briefing on Sunday.
"I believe that in every respect he has acted responsibly, and legally and with integrity and with the overwhelming aim of stopping the spread of this virus and saving lives."
How has No 10 responded to specific allegations?
Downing Street issued an initial statement about the Durham trip, saying: "Owing to his wife being infected with suspected coronavirus and the high likelihood that he would himself become unwell, it was essential for Dominic Cummings to ensure his young child could be properly cared for.
"His sister and nieces had volunteered to help so he went to a house near to but separate from his extended family in case their help was needed. His sister shopped for the family and left everything outside.
"At no stage was he or his family spoken to by the police about this matter, as is being reported. His actions were in line with coronavirus guidelines. Mr Cummings believes he behaved reasonably and legally."
It then issued a further statement addressing the second set of allegations.
"Yesterday the Mirror and Guardian wrote inaccurate stories about Mr Cummings," it said.
"Today they are writing more inaccurate stories including claims that Mr Cummings returned to Durham after returning to work in Downing Street on 14 April. We will not waste our time answering a stream of false allegations about Mr Cummings from campaigning newspapers."
What are others saying?
Daily Mirror political editor Pippa Crerar told the BBC on Sunday the paper stood by its reporting.
Labour leader Sir Keir Starmer called for a Cabinet Office inquiry and said: "It is an insult to sacrifices made by the British people that Boris Johnson has chosen to take no action against Dominic Cummings."
Scotland's First Minister Nicola Sturgeon said she believed Mr Cummings should step down in a similar way to Scottish chief medical officer Catherine Calderwood, who resigned after visiting her second home.
Lib Dem acting leader Sir Ed Davey said the PM's judgment would be called into question if he did not sack Mr Cummings.
A number of Conservative MPs also said Mr Cummings should step down.
Backbench Tory MP Steve Baker called for the senior adviser to resign: "The country can't afford this nonsense, this pantomime, Dominic should go and we should move on and deal with things that matter in people's lives."