Coronavirus: Up to six months before life 'returns to normal' says government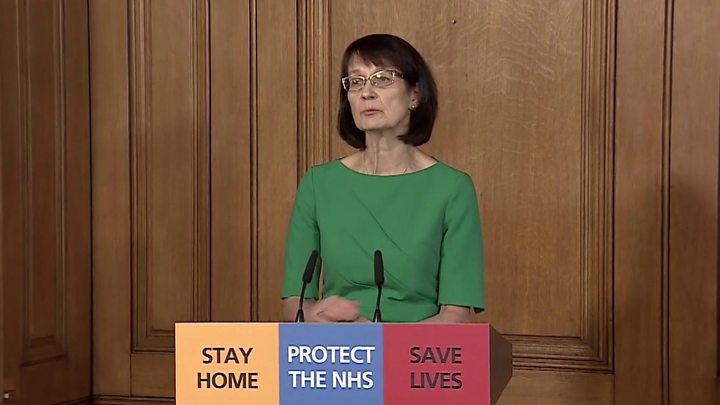 It could be up to six months before life in the UK returns to "normal", England's deputy chief medical officer has said.
Speaking at the government's daily coronavirus briefing, Dr Jenny Harries added: "This is not to say we would be in complete lockdown for six months."
But, she added, "We have to be really, really responsible and keep doing what we're all doing."
It comes as the number of deaths of people with coronavirus reached 1,228.
Among those to have died with the virus is Amged El-Hawrani, a 55-year-old doctor and ear, nose and throat trainer at Queen's Hospital Burton. His death was confirmed shortly before the press briefing. An organ transplant consultant died last week.
On what to expect in the near future, Dr Harries said the government would review the lockdown measures in three weeks.
But she warned the public: "We must not then suddenly revert to our normal way of living. That would be quite dangerous."
To stop then would mean all their previous efforts would be "wasted and we could potentially see a second peak" in deaths, she said.
"So over time, probably over the next six months, we will have a three-week review."
Meanwhile, Housing Secretary Robert Jenrick said the UK was on "emergency footing" in a way "unprecedented" in peacetime.
Giving an update on the measures in place to get equipment to frontline NHS staff, Mr Jenrick said: "We haven't done anything like this since the Second World War."
Mr Jenrick also provided more detail on how the government would shield the most vulnerable people in the country, after more than a million people in the UK were told to stay at home for 12 weeks.