Coronavirus infection rate in UK creeps up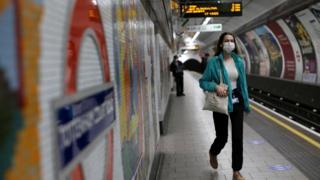 The infection rate in the UK has increased and is close to the point where new coronavirus cases increase, government scientific advice says.
The so-called "R-number" needs to be kept below one in order to stay in control of cases.
But the revised figures from the SAGE group of scientific advisors say the R-number is now between 0.7 and 1.0.
And they do not factor in the changes to lockdown announced by the prime minister on Sunday.
The R-number had been sitting between 0.5 and 0.9. Any increase limits the ability of politicians to lift lockdown measures.
The increase in the infection rate is said to be "consistent with" a significant fall in cases in the community and the epidemic being driven by care homes.
The number of new cases is still falling in the UK, but sources said that progress was "getting closer to flat".
The latest analysis takes account of the spread of coronavirus in care homes, hospitals and more widely in society.
As the figures are based on patients ending up in hospital, they actually give a sense of the R-number from around three weeks ago.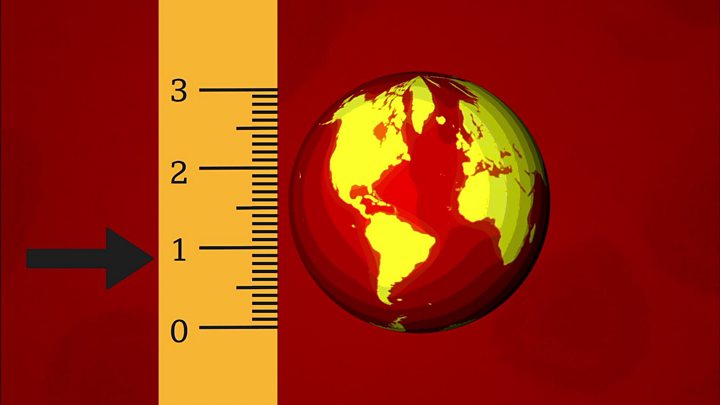 That predates Boris Johnson's shift in England from "stay at home" to "stay alert", alongside encouraging some people back to work and allowing people to meet one person from outside their household outdoors.
Regional differences
Coronavirus disease modelling, published by the University of Cambridge, has also given a picture of how different regions of England are coping.
The figures do not perfectly match the government scientific advice because SAGE assesses multiple models to reach its conclusions.
The Cambridge study, backed by Public Health England, shows London has made the most progress with suppressing the virus, while it is proving far more stubborn in the north-east of England.
Those figures are more optimistic than other groups calculations.
The Cambridge team calculated the figures by working backwards from the number of deaths. However, they have looked only at deaths confirmed with a genetic test rather than all deaths.
Similar work by the London School of Hygiene and Tropical Medicine puts the number for London at 0.6 and the South West at 0.9. They also showed the R-values were 0.8 in Wales, and 1 in both Scotland and Northern Ireland.
However, claims there are now just 24 cases a day in the capital and that it could soon be free of the virus have been slammed.
There were in fact 49 people admitted to London hospitals with Covid-19 yesterday and likely hundreds of cases that did not need hospital treatment.
"I am extremely worried about the media message that London could be coronavirus free in days," said Prof Matt Keeling, from the University of Warwick.
He added: "If people think London is coronavirus-free that could be dangerous, and could lead to complacency, undermining all the struggles and sacrifices that everyone has made so far. A relaxation of vigilance could easily see R increasing above 1, and a second epidemic wave."
Follow James on Twitter