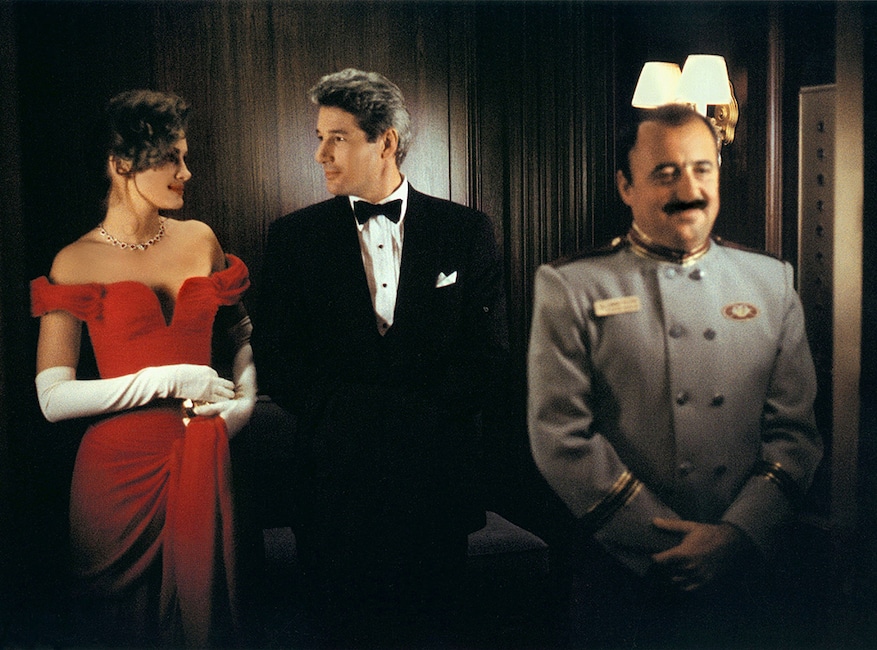 Moviestore Collection/Shutterstock
1. The original script by J.F. Lawton was called $3,000, a reference to the amount Edward pays Vivian.
2. Initially much grittier and less of a fairy tale story, Edward and Vivian do not end up together in the original script. Per Vanity Fair, the original ending was a drug-addicted Vivian and Kit (Laura San Giacomo) on a bus to Disneyland, a trip financed by her week spent with Edward (after he kicks her out of his car), as Vivian "stares out emptily ahead."
3. Other actors who were initially considered for the role of Edward before Gere signed on were reportedly John Travolta, Christopher Reeve, Kevin Kline, Denzel Washington and Sylvester Stallone.